Stucco Siding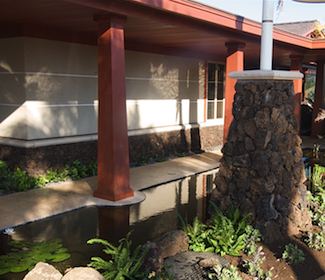 Synthetic Stucco Siding - EIFS System
Few siding options for your home have been around nearly as long as stucco. Stucco, which is a mortar mixture used for siding, has been around since ancient times.
The Greeks and Romans used a form of stucco consisting of gypsum, marble dust, and glue. The Italians perfected the use of stucco in architecture during the Renaissance, and its use spread throughout Europe.
Today's Stucco Siding
Stucco is a very durable and protective siding product, as the centuries-old buildings of Europe can testify.
Today's traditional stucco product is made by mixing sand and lime with water and Portland cement. In today's wood or steel framed homes, traditional stucco is installed in three coats over a wire mesh, creating a seamless exterior to the home. Traditional stucco siding typically also has an acrylic-polymer finish, allowing the stucco to expand and contract in changing weather conditions.
A newer form of synthetic stucco emerged after World War II in Europe, and has spread around the world since. This synthetic stucco, known as Exterior Insulation and Finish Systems (EIFS) is a foam-based stucco coated with an acrylic-polymer applied over a base of fiberglass mesh and foam board insulation. EIFS is crack-resistant, lighter than traditional stucco, and offers a bit more insulation.
EIFS synthetic stucco is more expensive than traditional stucco, however, and is made from fossil-fuel based synthetic materials that some green homeowners may want to avoid. EIFS synthetic stuccos are also more susceptible to hail or wind damage than traditional stuccos.
Advantages of Traditional Stucco Siding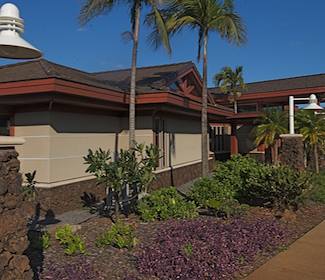 Synthetic Stucco Siding - EIFS System
For a green home, there are some key advantages to using traditional stucco siding.
Natural materials: traditional stucco is made with water, sand, lime, and cement, all readily available natural materials.
Superior Insulation: Traditional stucco is a superior insulator of both warm and cool air. A home's stucco exterior works to help keep heating and cooling costs at a minimum, saving both energy and money. This energy efficiency boosting potential is the reason stucco siding is so popular in hot climates such as the South and Southwest.
Extreme Durability: Stucco is naturally strong and durable. Applied correctly, it won't crack, chip, or crumble easily, and can handle extreme temperature ranges. Traditional stucco is also resistant to damage from high winds, wind-driven debris, insects, and fire. Stucco will last as long as the building it's covering.
Affordability: Stucco is one of the more inexpensive siding options available.
Low Maintenance: Stucco needs very little maintenance. It will hold its color indefinitely and may only require occasional washing with water and a little bit of soap.
Add the Natural Beauty of Stucco to Your Green Home
A stucco exterior siding adds a smooth, traditional look to your home. Stucco is widely used in homes with a Mission, Spanish, or Mediterranean style, but it can add beauty to almost any type of home design. While it's typically used in warmer climates, it can be used on homes in any region. Color can be added to the stucco to create the home of your dreams.
comments powered by

Disqus