Google Project Sunroof: Is Solar Right for YOUR Home?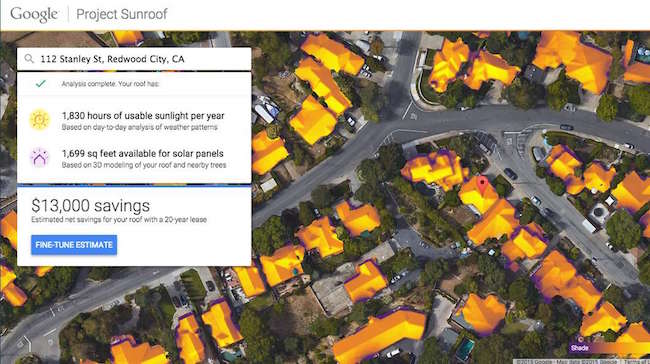 *Update May 2016: Google has now made Project Sunroof available in 42 states!.
Google has become the go-to for almost every kind of information, and now the company is using its satellite imaging technology to introduce Project Sunroof, an easy-to-use new internet app that shows homeowners almost instantly how suitable their home is for solar power, and how much money could be saved by switching to renewable solar energy.
How Project Sunroof Works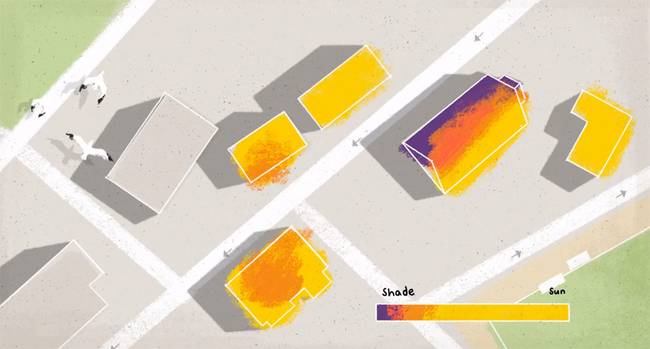 It couldn't be any easier to use Project Sunroof; simply go to the Project Sunroof website, enter the address of the home's (or business) location, and Project Sunroof takes it from there.
By using Google's satellite imaging capabilities, Project Sunroof provides an aerial image of the location (similar to Google Earth), then combines the image with high-tech software to accurately estimate several key bits of information: how much solar energy hits the building's roof, how large the building's solar array of panels would have to be in order to generate 10)% of the building's power, how much energy the solar panels would produce annuallly, and then calculates annual energy savings based on local energy rates.
Google's Project Sunroof software takes all of the following into consideration when calculating its results:
Google's database of aerial imagery and maps
3D modeling of your roof
Shadows cast by nearby structures and trees
All possible sun positions over the course of a year
Historical cloud and temperature patterns that might affect solar energy production
Google Project Sunroof will also provide referral services to companies that install solar power in the homeeowner's local area. All in all, Project Sunroof will prove to be an incredibly valuable resource tool for homeowners who are searchign whether or not solar is a good choice in their real-world setting.
Project Sunroof has just begun its national rollout, and is currently working only in the Boston, MA and Bay Area of California, but will be spreading nationwide gradually.
Visit Project Sunroof for more information. Let's go solar!!
comments powered by

Disqus