Small Home Plans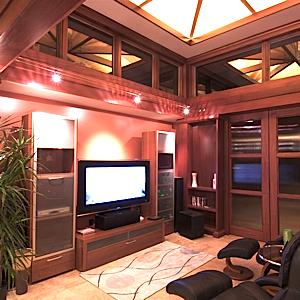 People who are concerned by the price of an average new home, concerned about the impact homes have on the environment, and are open to a more efficient use of living space are turning to smaller home plans more than ever.
A small home plan is by far the easiest way to build green. Almost by definition, smaller home plans have a minimal impact on the environment.
Small homes are energy-efficient in their operation and incorporate materials that are durable and sustainable.
Given the amount of land, energy, and materials required to build, heat, and maintain a large home, the small house has become an attractive alternative in these recent times of economic difficulties.
A small home uses less of everything; less energy, less materials, less water use and less space.
Small Home Plans Focus on Efficient Space Usage:
The best green small home plans focus on the efficient use of space to get the most out of it. Small home plans may be smaller in size but are designed to feel spacious. A well-designed small home plan incorporates the connectivness of all spaces, and eliminates areas that are infrequently used.
They make use of the smallest of spaces, minimizing wasted spaces such as hallways, and single purpose rooms. It is a design that acts larger than the square footage provided.
Small rooms are made to feel bigger with half walls, proper placement of windows, and by carefully incorporating outdoor spaces that extend the visual and functional aspects of the interior.
Add Personality to Your Small Home Plans: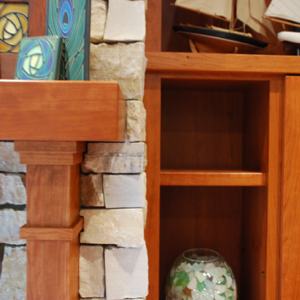 With a small house plan, you are also able to add character that reflects your personality by incorporating different textures, colors and materials that would be too costly with a larger home because of its increased size. It becomes a matter of quality over quantity.
Smaller homes are more affordable to build and maintain than larger houses and are far more energy-efficient due in large part to their smaller footprint.
This smaller footprint in turn reduces the amount of home maintenance required and also frees up more yard space around the house for outdoor gardens and living spaces.
Small Home Plans Under 1,500 sq ft:
"Small" is a relative term, but for our description we categorize a floor plans of less than 1,500 finished square feet as a small home.
Building costs will vary depending upon the quality of finishes chosen, but in general a small house plan is less expensive to build. A small home also lends itself to being paid for in a shorter amount of time along with smaller monthly mortgage payments.
Small Home Plans are Easier to Maintain: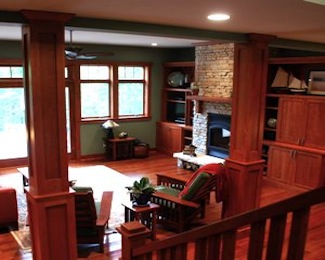 A small home is easier to maintain, less expensive to heat and cool, and easier to keep clean and neat in much less time.
Green Home Source is devoted to the future of green small home plans. We want to pass along to you the practices and materials that are advancing small home plans towards an efficient and more sustainable future.
Our small home plans are designed to be economical to build and very energy-efficient. We are devoted to creating small house plans that are incredibly cute, environmentally friendly, well planned and a pleasure to live in.
We have included an extensive selection of these plans available in our Plan Catalog.
comments powered by

Disqus